How En Route Technologies Fleet Management System helps in Heavy Equipment Monitoring?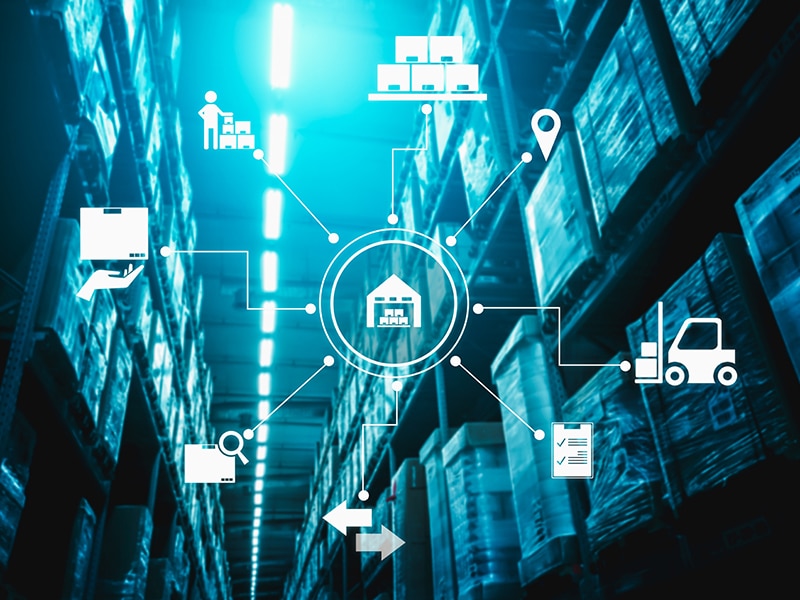 Heavy machinery is used by all kinds of businesses whether they are in the construction or other industries. To maximize the production of its equipment, a business must effectively monitor it. Enroutech and other contemporary fleet management system are specifically designed to monitor every facet of heavy machinery. By using it, you can monitor anything from real-time location tracking to fuel economy and engine hours.
We'll talk about the various ways that Enroutech supports comprehensive heavy machinery monitoring in this blog.
Enroutech Features Helpful for Heavy Equipment Monitoring:
Real-time tracking:
The Binders module of Enroutech keeps track of detachable luggage carriers. You can  fasten a luggage carrier to a car using a special ID. The luggage carrier's movement is visible on the map making it possible to monitor assets remotely.
Fleet managers can receive real-time location updates of their equipment through live location tracking. They can see the current location in real time on the map with the address and coordinates. Security features like alarm sensors, geofencing, and real-time notifications help identify emergency events. It assists management in anticipating emergencies and taking appropriate action.
Engine Hour Monitoring:
The Enroutech fleet management system helps monitor the engine hours of any construction equipment, including generators. The Monitoring and Units section shows the engine hours of each individual asset. The Dashboard contains the top ten units with the most engine hours over the previous 24 hours.
Additionally, Enroutech provides two kinds of engine hour reports including a Summary and a Detailed report. The engine's start/stop time, duration of operation, idle time, working time, etc., are all provided in the detailed report. Moreover, a pie chart displays the amount of time spent idle and working. You can get the most out of the machinery by monitoring and regulating its operation.
Fuel Consumption:
An important feature of heavy equipment is fuel monitoring, which applies to everything from generators to construction machinery. You may ensure more economy by closely monitoring your gasoline levels with Enroutech. Real-time fuel level monitoring is possible, and reports can be generated to examine trends in fuel consumption. You can compare fuel consumption with engine hours in the engine hours-based fuel consumption report.
Real-time alerts for drainage, filling, and fuel levels are accessible in Enroutech monitoring solution. With the round the clock monitoring, you remain up to date on fuel developments. You have total control over how much fuel your equipment uses, so you can take action now to reduce fuel expenses later on.
Maintenance Scheduling:
To maintain peak performance and avoid malfunctions, heavy machinery needs to have regular maintenance. The Enroutech fleet management system can monitor equipment usage and send out maintenance reminders based on mileage, engine hours, and dates,  Fleet managers may decrease repair costs, increase equipment lifespan, and minimize downtime by proactively scheduling maintenance tasks.
Performance Analytics:
Enroutech vehicle tracking system offers detailed data and analytics on fleet performance. These analytics may contain information on running hours, maintenance expenses, fuel use, and productivity indicators. Fleet managers may maximize fleet performance by identifying patterns, inefficiencies, and making well-informed decisions about equipment replacement or upgrades.
The Enroutech fleet management solution provides extensive oversight and command over large machinery. Fleet managers can use it to track the location, use, maintenance requirements, and performance of their equipment. Fleet managers may increase safety, save expenses, increase operational efficiency, and extend the life of their heavy machinery by utilizing the data and insights this type of technology provides.
Recommended Posts